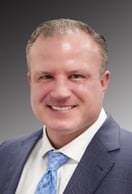 Joseph Sordi, Chief Executive Officer / President, oversees the daily operations of the company. Joseph brings 20 years of experience in federal, state, city and special leadership positions and 21 years in commercial / contract development and management which resulted in Strategic Security's growth.
Prior to serving in his current role, Joseph was vice president of operations, general manager and program manager where he oversaw 17 federal government contract, designed, implemented and led the largest contingency operation of private sector integrated security solutions firm specializing in Guard Services, Emergency Response, Executive Protection, Integrated Technology, AI and Temporary Life Support Facilities with annual sales of in excess of 34 million operating nationwide and in Mexico.
Joseph is a 20-year veteran of the New York Police Department (NYPD). His public service assignments included the Strategic Response Group whereas he was tasked with supervising and responding to Labor/Civil Unrest, Terrorist Acts and Active Shooter Incidents. He was also part of the Reengineering Management Team, Transit Division, Intelligence Division, Weapons of Mass Destruction Team, Detective Bureau and Organized Crime Control Bureau.
Joseph an NRA Certified Instructor, a Certified Project Manager, a Certified Crisis Manager, Certified Security Instructor in several states, frequent guest speaker and business advisor for companies and industry trade organizations. He holds a Master Degree in Protection Management from John Jay.
---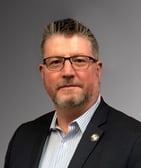 Douglas Ruhl, Vice President, is responsible for Strategic' business development to include Global Support and Training Operations for Strategic, Doug leads the company's training and mission support lines of business for which he is responsible for all operations and strategy. As a domestic security subject matter expert, Doug also provides operational and financial expertise to business development for use in the design of winning strategies and proposal preparation to secure new federal, local and commercial business.
Prior to his current position, Doug worked for Harrah's Entertainment as the Director of Security and Compliance as well as an international security firm for 8 years, rising quickly through the ranks to become the director of operations. In this role, he was responsible for the administration and program management of all company-held federal government and commercial security programs throughout the United States to include the Unites States Securities and Exchange Commission (SEC), Housing and Urban Development (HUD), Department of Homeland Security (DHS) and the U.S. Customs and Border Patrol.
Doug came to the private sector after a distinguished career in law enforcement for the New York Police Department (NYPD) for 10 years that was cut short due to a on the job service-related disability.
He holds a Bachelor of Science in English literature and is distinguished veteran of the United States Navy and New Jersey National Guard.
---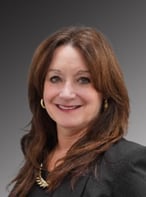 Dale Gaylor, CPA, Financial Controller, is responsible for overseeing the financial accounting and reporting operations of the company, as well as the daily accounting functions. She provides senior leadership to the accounting team and assist in establishing and directing the organization's financial goals, objectives, budgets, and financial plans.
Dale brings over 25 years of experience in accounting and finance to the Company. Prior to her current position Dale worked as the controller in the HR, payroll and benefits industry and has over 15 years of public accounting experience in financial audits, corporate accounting as well as corporate and payroll tax administration and regulatory compliance.
Dale holds a Bachelor of Science in Accounting, from Long Island University's CW Post campus. As a Certified Public Accountant, she maintains memberships in the American Institute of Certified Public Accountants (AICPA) and the New York State Society of Certified Public Accountants (NYSSCA).
---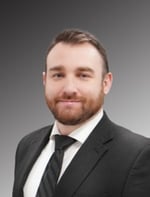 David Wright, Director of Operations, is responsible for the day-to-day operations of Strategic's Government and Commercial programs as well as providing insight and advise relative to company operations, infrastructure, and growth initiatives.
David has over 15 years of experience in senior leadership roles both in the public and private sectors. Prior to being promoted to Director of Operations, David served as Assistant Director of Operations where he was responsible for overseeing Fortune 500 companies contracts nationwide requiring approximately 26,000 HPW of service and more than 1250 personnel. His responsibilities included oversight of Service Level Agreements and Key Performance Indicators designed to meet contractual expectations. Prior to his role as Assistant Director of Operations, David served as Senior Manager of Strategic's Global Security Operations Center where he developed Overwatch Solutions™ a proprietary patented pending technology to provide a holistic security solution that combines command and control with state of the art technology that utilizes high tech intelligence gathering systems.
Prior to his role at Strategic Security, David held the rank of Police Officer with the Red Hook Police Department.
David is a Certified Project Manager and holds a Master's Degree from John Jay College of Criminal Justice in Protection Management.
---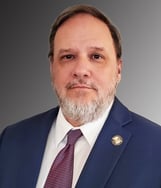 John Alder, Chief of Domestic Programs, is responsible for the day-to-day operations of Strategic' domestic programs to include contract operations, strategic planning, customer relations, transitions and emergency responses. As a domestic security subject matter expert, John also provides operational and financial expertise to a team of project and account managers.
For 14 years, John has been a program manager for numerous federal contracts in Florida, Texas, North Carolina, West Virginia, Georgia, Alabama, New Jersey and New York totaling over 2.5 million manhours. He also headed numerous protection details including the 55th Presidential Inauguration detail.
Prior to joining Strategic, John was the operational section chief of Special Activates Services which was designed to select, train, equip, and mentor security operators to conduct global combat and peace keeping operations in any environment. John also oversaw a Federal Firearms Licensed company engage in a business pertaining to the manufacture or importation of firearms and ammunition.
John is a certified Project Management Professional (PMP). He began his career in the Navy and then transitioned into law enforcement, serving in a large Florida Sheriff's Office and then transitioning to a City Police Department. While at the Police Department he served on their SWAT Team covering High Risk Warrant serves and narcotics.
---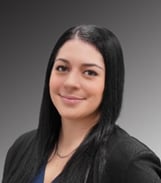 Nicole Kloppenborg, Senior Manager, Security Operations Center (SOC), is responsible for providing operational continuity and management, emergency response, information management, documentation, training and exercising, strategic consulting services for the coordination, policy-making and integration of business practices and processes in the Strategic Global Security Operations Center (GSOC) that is operated 24 hours, 7 days a week.
Through Nicole's ingenuity, she drives the further innovation and enhancement of Strategic Security's Overwatch Solutions™ a proprietary patented pending technology to provide a holistic security solution that combines command and control with state of the art technology that utilizes high tech intelligence gathering systems, communications networks and augmented analytics to provide driving transformation in Strategic's analytics, BI, social media and threat matrix machine learning and intelligence driven workforce systems to provide customers with one centralized decision-making tool on potential threats and communicates the related risks to key stakeholders in real time.
Her highly diversified executive leadership and management experience in law enforcement and the private sector in emergency operations, cross-echelon integration, training, force integration and artificial intelligence delivers a converged operations/intelligence rhythm through real-time data sharing and collaboration across organizational divides right down to our officers on the ground protecting client assets.
Nicole holds a Master's Degree in Emergency Management from John Jay College of Criminal Justice, a Bachelor's Degree in Homeland Security with a concentration in Cyber Security from St. John's University and is a member of the St. John's University's Homeland Security Association.
---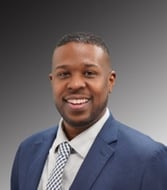 Sheldon Stroud, Business Development Manager, is a top-performing sales professional with exceptional ability to identify, anticipate and meet customer needs. Consistently marked as a stand-out employee and promoted from within. Sheldon came to Strategic Security from Weiser Security Services.
Sheldon is responsible for overseeing the implementation of business objectives among their company's sales, marketing and business development professionals. His duties include comparing current sales numbers to desired quotas, delegating sales and marketing tasks among team members and meeting with upper management to discuss their progress.
Graduated from University of Nevada, Las Vegas, with a bachelor's degree in Business and Marketing, with a Minor in Communications. Sheldon started his career in Banking with one of the largest banks in assets as a personal banker, where he grew responsible for developing and implementing growth strategies and business development initiatives unique to the banking industry. Accepting an offer into the staffing industry, he found where my passion for nurturing, and developing relationships began. Serving various verticals in the staffing industry, the security vertical is where he has built his career creating relationships that enhance the customer experience, strengthen business partnerships and drive business growth. Always committed to excellence with the upmost of integrity.
---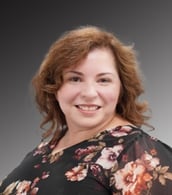 Jacqueline Dominguez, Regulatory Compliance Officer, serves as a compliance resource and SME (subject matter expert) to business units, internal team members, and management providing a range of support across multiple business verticals. Jacqueline ensures that as company, Strategic Security operates or complies with the Federal, State and Local regulations, bylaws, policies, and other legal requirements throughout the United States via internal controls to control and manage risks.
Jacqueline reviews and set standards for outside communications for the safety of the employees, company offices and facilities we operate at. Jacqueline builds, designs, or updates internal policies to mitigate the possible breaking of regulations and laws while conducting audits of all employees, assets, offices in addition to organizing employee training sessions on a regular basis.
---