Christie Sordi, Chief Executive Officer / Chief Financial Officer / Corporate Secretary, possesses 14 years of experience in finance, accounting, tax, M&A, operations, FSLA audits, contract compliance and business strategy. Christie is responsible for leading our most critical corporate functions including Enterprise IT, Human Resources, M&A Integration, Branding & Marketing, Facilities and Travel. She is involved in daily operations providing mission critical services to US government agencies and allied nations around the world.
Christie is a frequent lecturer and business advisor for companies and industry trade organizations. She holds a Business Administration degree in Accounting from Hofstra University and is a Certified Fraud Examiner (CFE) and Certified Public Accountant (CPA).
---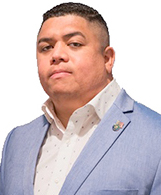 Michael Hannigan, President of Government Relations at Strategic Security Worldwide is responsible for the day-to-day operations of Strategic' s government programs to include contract operations, strategic planning, customer relations, transitions and emergency responses. As a homeland security subject matter expert, providing operational, financial and customer centric expertise to contract management.
Prior to his current position, worked for an Unmanned Aerial Vehicle (UAV) Drone company that is certified by the Federal Aviation Administration (FAA). Michael is a distinguished career in the United States Army. Michael served as a Chemical Specialist and was awarded the National Defense Service Medal and the Global War on Terrorism Service Medal. Michael also holds certifications from the Joint Chiefs of Staff on Homeland Security Interagency and the Department of Defense's Counterintelligence Awareness and Reporting.
---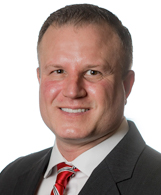 Joseph Sordi, Senior Vice President, oversees the daily operations of the company. Joseph brings 25 years of experience in federal, state, city and special leadership positions and 18 years in commercial / contract development and management which resulted in Strategic Security's growth.
Prior to serving in his current role, Joseph was vice president of operations, general manager and program manager where he oversaw 17 federal government contract, designed, implemented and led the largest contingency operation of private sector integrated security solutions firm specializing in Guard Services, Emergency Response, Executive Protection, Integrated Technology, AI and Temporary Life Support Facilities with annual sales of in excess of 26 million operating nationwide and in Mexico.
Joseph is a 20-year veteran of the New York Police Department (NYPD). His public service assignments included the Strategic Response Group whereas he was tasked with supervising and responding to Labor/Civil Unrest, Terrorist Acts and Active Shooter Incidents. He was also part of the Reengineering Management Team, Transit Division, Intelligence Division, Weapons of Mass Destruction Team, Detective Bureau and Organized Crime Control Bureau.
Joseph a frequent guest speaker and business advisor for companies and industry trade organizations. He holds a Master Degree in Protection Management from John Jay.
---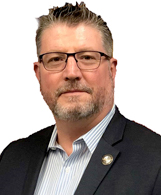 Douglas Ruhl, Vice President, is responsible for Strategic' business development to include Global Support and Training Operations for Strategic, Doug leads the company's training and mission support lines of business for which he is responsible for all operations and strategy. As a domestic security subject matter expert, Doug also provides operational and financial expertise to business development for use in the design of winning strategies and proposal preparation to secure new federal, local and commercial business.
Prior to his current position, Doug worked for Harrah's Entertainment as the Director of Security and Compliance as well as an international security firm for 8 years, rising quickly through the ranks to become the director of operations. In this role, he was responsible for the administration and program management of all company-held federal government and commercial security programs throughout the United States to include the Unites States Securities and Exchange Commission (SEC), Housing and Urban Development (HUD), and the Department of Homeland Security (DHS).
Doug came to the private sector after a distinguished career in law enforcement for the New York Police Department (NYPD) for 10 years that was cut short due to a on the job service-related disability, beginning with the
He holds a Bachelor of Science in English literature and is distinguished veteran of the United States Navy and New Jersey National Guard.
---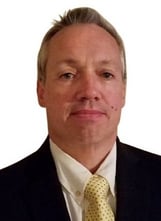 James Kimmel, Director of Operations, is responsible for the day-to-day operations of Strategic's Government and Commercial programs as well as providing insight and advise relative to company operations, infrastructure and growth initiatives.
James has over 27 years of experience in senior leadership roles both in the public and private sectors. Prior to joining Strategic, James previously served as the Strategic Account Manager at G4S for 6 years where he was responsible for overseeing Fortune 500 companies contracts nationwide requiring approximately 26,000 HPW of service and in excess of 1250 personnel. His responsibilities included oversight of Service Level Agreements and Key Performance Indicators designed to meet contractual expectations.
Prior to his role at G4S, James held the rank of Captain with the New York City Police Department as an executive level commanding officer for multiple bureaus.
James holds a bachelor's degree from Rochester Institute of Technology. He is a certified project program manager as well as a licensed private investigator.
---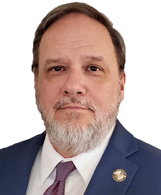 John Alder, Chief of Domestic Programs, is responsible for the day-to-day operations of Strategic' domestic programs to include contract operations, strategic planning, customer relations, transitions and emergency responses. As a domestic security subject matter expert, John also provides operational and financial expertise to a team of project and account managers.
For 14 years, John has been a program manager for numerous federal contracts in Florida, Texas, North Carolina, West Virginia, Georgia, Alabama, New Jersey and New York totaling over 2.5 million manhours. He also headed numerous protection details including the 55th Presidential Inauguration detail.
Prior to joining Strategic, John was the operational section chief of Special Activates Services which was designed to select, train, equip, and mentor security operators to conduct global combat and peace keeping operations in any environment. John also oversaw a Federal Firearms Licensed company engage in a business pertaining to the manufacture or importation of firearms and ammunition.
John is a certified Project Management Professional (PMP). He began his career in the Navy and then transitioned into law enforcement, serving in a large Florida Sheriff's Office and then transitioning to a City Police Department. While at the Police Department he served on their SWAT Team covering High Risk Warrant serves and narcotics.
---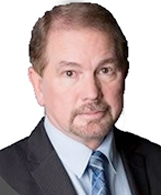 Jim Tingey, CEO & President Financial Service Solutions. Jim serves as the FSS Inc. President and CEO, a Strategic Security Corp affiliate. He has provided multiple business financial, compliance, and operational consulting services over a twenty-five year career in banking and financial technology (FinTECH). Jim has assisted multiple seasoned and startup companies in various full time and interim executive strategic positions. A long-term banking executive, Jim has served in executive management roles for multiple financial institutions, including serving as both EVP and Division President of banking divisions for three separate banks. Jim has also served as an Executive Vice President and a consultant at multiple international banks and has cultivated specializations in electronic banking and payments, audit compliance, operational and specialized product compliance, legal, risk management and finance. Jim's achievements have including building banking teams whose accomplishments include increasing gross revenue lines in year over year growth of 200% with a standing 50% EBITDA net profitability in multiple business product lines. Prior to banking Jim served for ten years in the Secret Service serving in multiple specialized fields and roles, leaving law enforcement due to injuries sustained on duty. His focus in the areas of Third Party Payments Processors, (TPPP) and Third Party Service Providers (TPSP) for banks have been a focused expertise. The executives of Financial Service Solutions have over seventy five combined years in banking services.