Strategic Security's global operations is supported 24 hours 7 days a week command and emergency operations call center that utilizes high tech intelligence gathering systems, communications networks, as well as proprietary patented pending technology to provide a holistic security solution that combines command and control with:
24/7/365 Global Security Operations Center (SOC)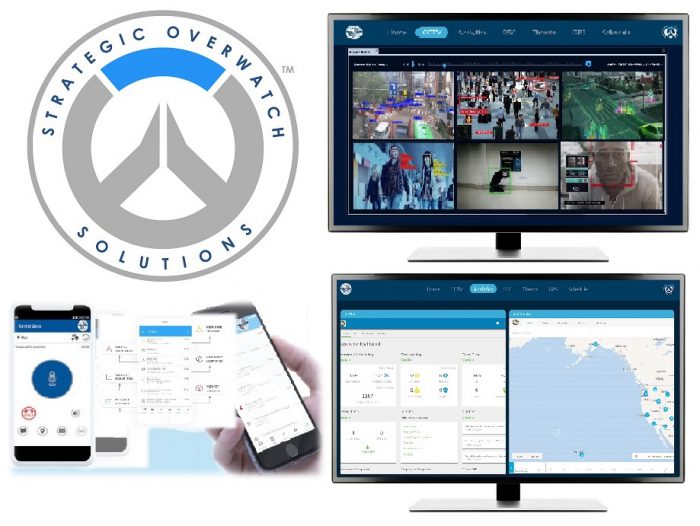 State-of-the-art technologies,
Security best practices,
Live call receptionists / duty agents
Cutting edge technology
Operations-intelligence data convergence and sensor/platform integration
Real-time situational understanding
Enhanced mission-centric collaboration
Law enforcement connectivity
Remote guarding monitoring
Mobile guarding monitoring
Strategic's Workforce Management Software that includes:

Incident capture and notification,
GPS plotting,
Guard tour documentation,
Daily activity reports,
Field inspections,
Visitor logs,
Time and attendance,
Safety and facility inspections and
Daily client summary reports

And trained personnel with decades of professional security, law enforcement and military intelligence experience to deliver a converged operations/intelligence rhythm through real-time data sharing and collaboration across organizational divides.
Overwatch solution enables cross-echelon integration from strategic users and platforms down to officers on the ground that are managed by Overwatch's Intelligence Driven Workforce Systems.
Overwatch provides A variety of apps make possible dynamic, multi-touch, information collaboration across users, organizations and platforms.
In addition to monitoring all Strategic Security Corp.'s internal operations and security guard dispatching, Strategic's command center proactively protects public and private organizations (e.g. corporations, financial institutions, cities, critical infrastructure, transit systems) from natural, civil and technological incidents.
By watching events on a global scale and anticipating the future this service provides customers with one centralized decision-making tool on potential threats and communicates the related risks to key stakeholders in real time. This allows clients to maintain operational continuity at various stages. We also offer options to mitigate and track the potential risk.