Specialty Officers
Strategic Enhanced Entry Temperature Screening officer™
Monitor thermal skin temperature scanning machines and/or perform manual screens with handheld devices. Advance visitors to discreet secondary screening area that register an elevated temperature or allow entry into the location if temperature is normal.
---
Strategic Social Distancing Officer™
Monitor the number of people that are permitted in work areas, hallways, cafeterias, break rooms, smoking designated areas, elevators and control the flow of visitors as well as employees. Tactfully and in a pleasant manner remind individuals about assisting in doing their part to combat the spread of this disease and note social distancing violations.

Training
Training
All Strategic Security Officers undergo the state required training for a security officer in addition to:
What is COVID-19
Donning and Doffing Gloves
Proper Fit and Mask Removal
Properly Wash Your Hands
All Strategic Security Temperature Taker Officers™ and Strategic Social Distancing Officers™ are required to take the additional courses listed below:
Skin Temperature Screening Tools
Use of Infrared Thermometer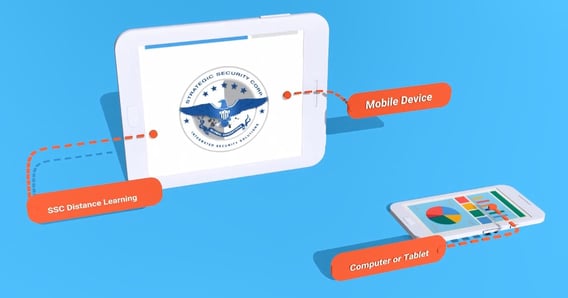 ---
COVID-19 Testing
Benefits
Employees infected with the virus that causes COVID-19 may or may not have symptoms. Even if employees are asymptomatic, the human body will produce antibodies to combat the virus. By testing your employees for these antibodies, we can identify those who have been exposed to the virus.

Zero Cost If Insured – If your employees have health insurance, PPO, HMO, Medicare, or Medicaid, there is zero cost to you or your employees. This service is covered and paid for under the CARES Act. If an employee does not have health insurance, payment can be arranged by the employer, employee, or split between the two.

Speed and Results – We come to your workplace, no downtime. We are able to coordinate and produce on-site testing within days of an initial corporate application request and can scale our programs to test thousands of employees per day. Employees will receive their results within 1-3 business days of testing. We understand the time sensitive nature that employers face and we provide the fastest production set up, testing, and reporting available in the marketplace, getting your workforce their results.

Convenience and Production – Our production capabilities ensure that pre-testing set up with an employer testing registration form and on-site testing stations are executed with precision and speed. Our teams virtually coordinate with your on-site operations management team to develop a safe and convenient environment for each location. We have administered services inside sporting stadiums, offices, parking lots, gymnasiums, museums and numerous other types of locations. We have the ability to stand up programs anywhere, anytime.

Safety and Security – Our testing systems ensure your employee's safety and security. Our registered and certified technicians and nurses work in isolated testing stations compliant with local, state, and federal health guidelines. We also have the ability to coordinate with your in-house security team and local law enforcement to provide a secure environment and ensure traffic flow and safe access for employees and pedestrians.

Abbott SARS-CoV-2 IgG Test – We are using the Abbott SARS-CoV-2 IgG Test, an FDA approvedblood draw test that is currently the most accurate on the market and the official test being used by The White House to test its federal employees. Our lab partnership with PMH Laboratory, a fully licensed and accredited laboratory in California and Florida, ensures our testing and programs stay on the cutting edge of healthcare.
You can review our FDA Approval Letter here
---
COVID-19 Contract Tracing
Overview
The COVID-19 Strategic Contact Tracing Initiative™ was established to track and control the spread of the coronavirus pandemic across a state or for an organization. The purpose of the program is to improve communication and our understanding of effective strategies, with the goal of reducing transmission and ensuring affected individuals are isolating and quarantining appropriately.
The COVID-19 Strategic Contact Tracing Initiative™ employs contact tracers to communicate with individuals diagnosed with COVID-19, as well as any parties who have been in contact with them and therefore exposed to the virus. The contact tracers maintain ongoing daily communication with those affected individuals throughout their quarantine period to complete virtual needs checks and make referrals to social, medical, or financial services.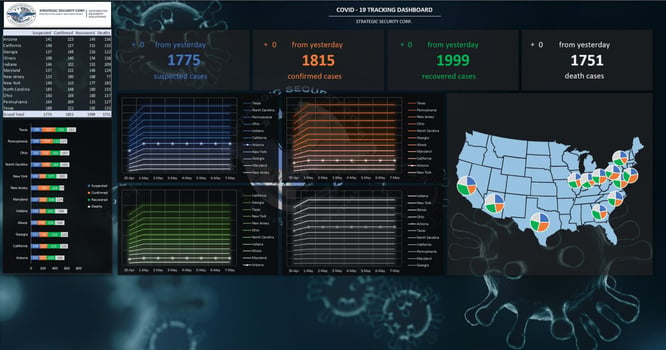 ---
Technology
Overview
Companies are interested in a quick and scalable way to screen employees, visitors, and contractors for an elevated temperature (above 100.4°F) as they enter facilities.
Strategic Security has identified the required solutions to ensure compliance and is an authorized reseller of thermal camera based systems designed to meet various applications and price points.
A high-speed AI-camera temperature scanning platform — the same system that Amazon announced they are installing in their warehouses.
A high-speed hand-held solution.
An AI-based social distancing platform.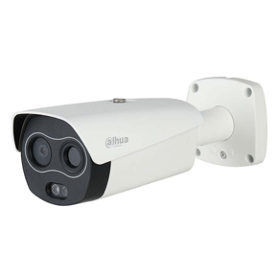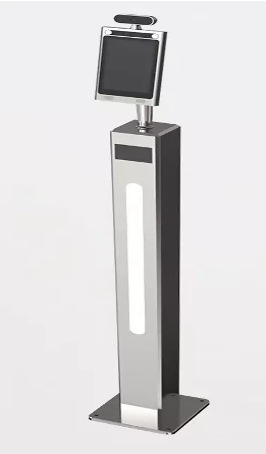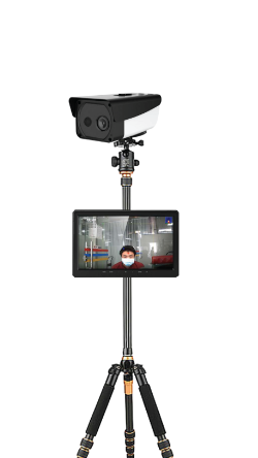 Strategic Security's Officers are well trained in the utilization of its' temperature-sensing thermal cameras and software solutions as well as handheld devices. Strategic clients that have elected to utilize one of Strategic's Thermal Skin Monitoring Devices are provided with detailed instructions crafted to their corporate culture and in line with U.S. Department of Homeland Security's Best Practices. The devices can be deployed under any of the following strategies:
As a stand along unit monitored by an on site Strategic Security Officer or a client's employee.
As a networked unit whereas the unit can be monitored remotely from Strategic Security's Operations Center
As a networked unit integrated into the building automation system locking doors in the screening area if a elevated temperature is identified.
As an AI-based social distancing platform that senses smart phone "pings" and provides real-time location data indoors reminding persons in the screening area via an alarm or over the PA system to maintain proper social distancing.
Click "learn more" under any of the brochures below to get more information on our technology.
---
Brochures
Temporary Testing Facilities
Overview
Strategic Security Corp is a current contract holder for the NYC Office of Emergency Management and can provide turnkey basecamp operations. Strategic Security Corp is also a U.S. Department of Homeland Security FEMA contract holder through a FEMA BPA.
Strategic specializes in rapid mobilization of Temporary Life Support Facilities that can be utilized for:
Temporary Drive Through Testing Facilities,
ICUs,
Shelters,
DMATs and
Quarantine / Containment Centers.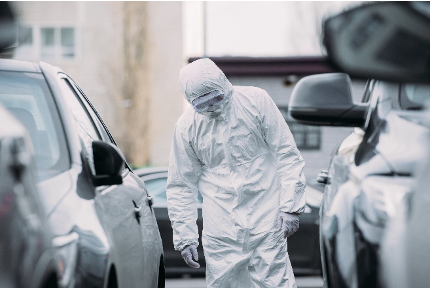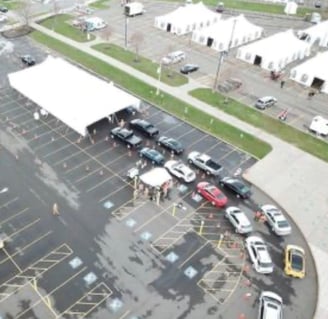 ---