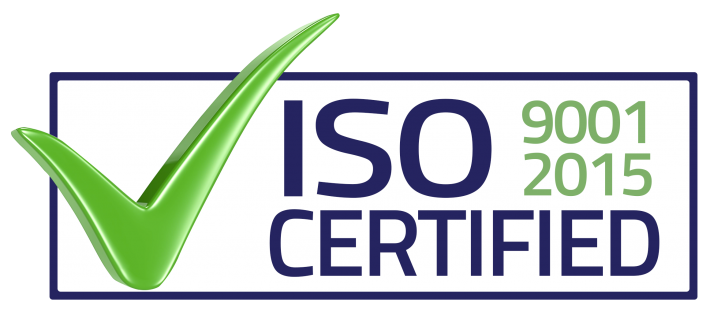 Strategic Security Achieves ISO 9001 2015 Accreditation for Strategic's Armed and Unarmed Security Guards, Detention Officers, Emergency Response, Security Operations Center, Intelligence Driven Techn
May 11, 2020
Strategic Security is pleased to announce that its Armed and Unarmed Security Guards, Detention Officers, Emergency Response, Security Operations Center, Intelligence Driven Technology and Executive Protection has achieved the world-renowned quality standard, ISO 9001:2015 for service, technology and development. This new standard developed by the International Organizations of Standardization (ISO) replaces the prior standard, ISO 9001:2008.
The experience, long-standing customer relationships and understanding of the U.S. market we have developed over the past decade is strengthened by the extensive resources and support of a everyone here at Strategic Security that has led the industry for more than 18 years. Ensuring quality is central to our mission of customer service. ISO 9001:2015 sets out the criteria for a business-to-business quality management system and is the most widely recommended of the ISO standards. It has recently undergone a periodic update from ISO 9001:2008 to ISO 9001:2015 to better reflect modern business challenges. The current standard requires greater involvement of senior management, broader understanding of processes, and more focus on stakeholder, not just customer, expectations.
"We are delighted to have achieved this prestigious standard and we know that our customers should expect no less. We take our commitment to being on the front line of defense seriously and consider ourselves an important part of our customers' community since we are often the first in person interaction an employee, vendor or stakeholder has when entering a customer's facility. I am very proud of our employees that make this possible and their continued dedication to keeping their co-workers, clients, customers and their communities safe. Being ISO certified means our Government and Commercial customers can have full confidence in Strategic Security's commitment to becoming the most passionately referred security company in the industry through our quality and focus on continuous improvement" said Joseph Sordi, Senior Vice President of Strategic Security.
About Us
Strategic Security is a woman owned small business who's mission it is to become the most passionately recommended security company in the market. We deliver value driven superior security solutions to our customers. As a leading provider of security officers and related services, our strong national presence and worldwide network of affiliated security, consulting and investigations offices enables us to provide efficient, coordinated services to clients that conduct business internationally as well as excellent customer service, a workforce exceeding our competition and a streamlined management and decision-making approach.
About ISO 9001:2015
The ISO 9001:2015 is the latest edition of the ISO 9001, the only certifiable body of the ISO 9000 family regarding Quality Management Systems. It is the most widely known among the International Standards with regard to quality control and quality assurance for organizations of any type and size. Its main principles for quality management include:
Customer Focus - meeting customer requirements and striving to exceed customer expectations.
Leadership - establishing unity of purpose and direction.
Engagement of people - forming conditions in which people are engaged in creating and delivering value.
Process approach - understanding and managing activities as interrelated processes that function as a coherent system.
Improvement - improvement is essential for an organization to maintain current levels of performance and to create new opportunities.
Evidence-based decision making - making decisions based on the analysis and evaluation of data and information.
Relationship management - managing an organization's relationships with interested parties, such as suppliers, for sustained success.
---